Wedding Photography Scotland
Imagine the following scenario; you have unlimited funds, the freedom to choose any venue you want and most importantly, control over the finicky Scottish weather. The opportunity to create the perfect wedding would be yours, well, in order for that to work, I'm assuming that you're on the same page with your partner. If not, please revisit our post on Wedding Photography Scotland on a later occasion.
We're just kidding! You didn't visit our blog for further stress, wind down while reading our short blog post. Grab a cup of tea or beverage of your choice and let's get to it!
Scottish Wedding Photography History
Before we start talking about the some gorgeous Scotland wedding venues, let's discuss how things were done during older times. When you couldn't just take your phone, snap the picture of the handfasted newlyweds and share it on your Snapchat story.
Scottish wedding traditions are deeply intertwined with the rich history of the region. If you'd like to have your wedding ceremony memorised, not only in minds of your guests, you would have to hire a professional painter.
Take a look at this stunning piece of a Highland wedding in 1780, captured by David Allan – Wedding Photography Scotland

The painter would be contacted and invited to the wedding as a guest of honour, observe the entire ceremony, get shockingly inebriated and try to backtrack the events the next day to compile a gorgeous piece of art. As you can imagine, this was a very expensive [and hard to remember] affair, hence there's not many recorded paintings. I wonder what reviews would they get…
But now with the spoils of current technology, you can book us to capture your special day. And don't worry, we will always remember to bring an empty memory card! Let's take a look at some jaw-dropping settings we recommend to host your wedding. – Wedding Photography Scotland
Our favourite wedding venues in Scotland
From wee rustic barns up in Highlands to up-scale castles by Glasgow; Scotland has it all.
Remember this, if you manage to pick a gorgeous venue, you'll make us photographers happier than ever! And you know what they say, happy photographers = stunning pictures!
Mansfield Traquair
Andrew has recently had the pleasure of creating the perfect wedding album, shot in the jaw-droppingly beautiful Mansfield Traquair.
Tagged as the "Edinburgh's Sistine Chapel", it's undoubtedly one of the most stunning venues in Central Edinburgh, adorned with murals, mosaic windows and a breath-taking dome. Fully restored in 2005, the main goal was to merge the classic and rustic build with contemporary design. This fact makes the venue so versatile. Whether you'd prefer your wedding rustic or modern styled, Mansfield Traquair is ready to accommodate even the pickiest of clients. Plus it's your right to be picky! It's one of the most important days of your life and you deserve the best!
Andrew has the same method of thinking. Just take a look at the recent wedding of Clair and Graeme below, no further explanation needed…
2. Calton Hill
One of the most popular places in Edinburgh, don't be fooled by the popularity, it's gorgeous nonetheless and the view of Edinburgh from Calton Hill is un-rivaled.
Offering the most beautiful view of the City Centre, a picturesque Greek styled Athenian acropolis and easily accessed because of it's direct location within the Edinburgh City Centre. In August, Calton Hill is a hub for Edinburgh festival shows, you can watch the great fireworks displays, or even merge your wedding within these days, this way Andrew will have an excellent opportunity to take a picture of you and your significant other in front of thousands of sparking lights in the sky.
Here's a recent picture taken by Andrew, of Becky and Greg, who were married at Our Lady of Loretto and St Michael's Church.
3. Springwood Hall
Surprisingly versatile, Springwood Hall near Scottish Borders can be utilised for almost anything, even weddings! Encased in grass, trees and a slowly flowing River Tweed, Andrew took one of his most favourite pictures here recently, read below.
Quick word from Andrew: "Surrounded by family and friends it was an emotional day. Springwood Hall being on the Tweed we managed a quick trip to the Junction Pool, one of the best fishing spots on the Tweed, for a few photos. Sadly there was no time for fishing. Congratulations Jody and Peter. Thanks for choosing me as your photographer and I hope you enjoyed the rest of your day and partied in to the night."

4. Aikwood Tower
Fancy something more grandeur and rustic? Scotland always has you covered! The 16th century Aikwood Tower is breathing with history and tradition.
Situated on the Scottish Borders, just about a 60 minute drive from Edinburgh, surrounded by gorgeous natural parks and hilltops you'll only hear the slow running River Tweed. Featuring beautiful landscapes, amazing antique fitted rooms and even historic landmarks. This is a venue that you can use for both your wedding day, but also your honeymoon!
Andrew had the opportunity make Suzanne and Mark's day even more special on one amazing September afternoon. Take a look below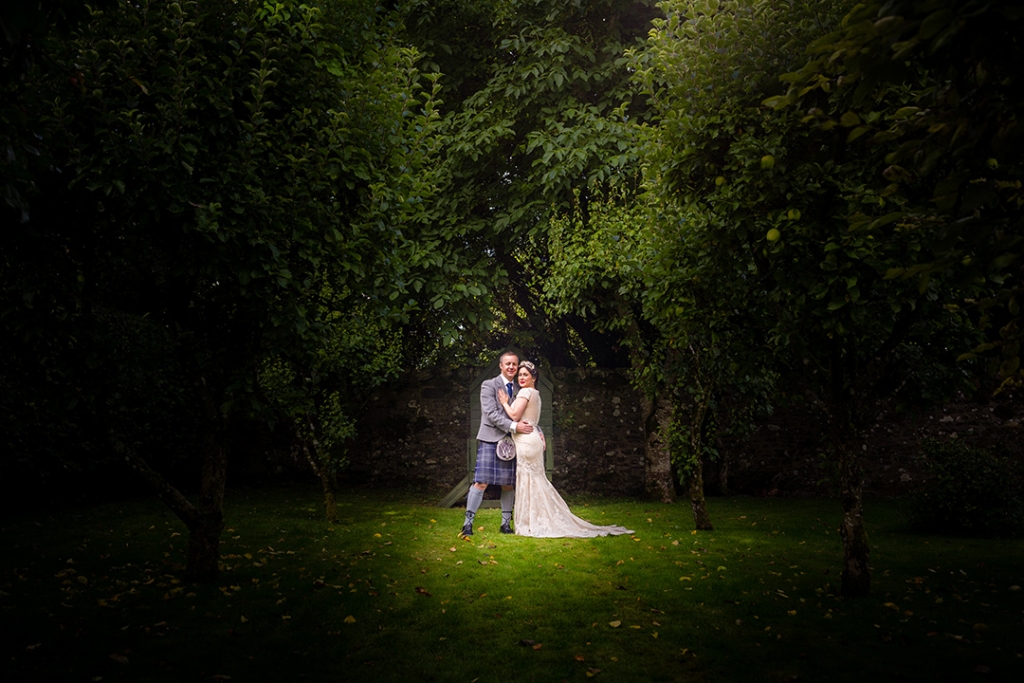 5. Seton Collegiate Church 
Seton Collegiate is a hidden gem. It's a wonderful restored church managed by Historic Scotland with amazing stonework and beautiful grounds.
If you're looking to move even more into the past than 16th century Aikwood Tower? Seton Collegiate is the place for you! Dubbed one of the finest Scottish medieval churches, you can take a walk among the trees that surround the church and enjoy the peaceful, pretty setting. What's even prettier, is the inside of the Church, featuring fine stonework that will hold for centuries to come.
Andrew had the pleasure of photographing Iona and Alan's wedding, hosted in the Seton Church. Marvel at his stunning picture below.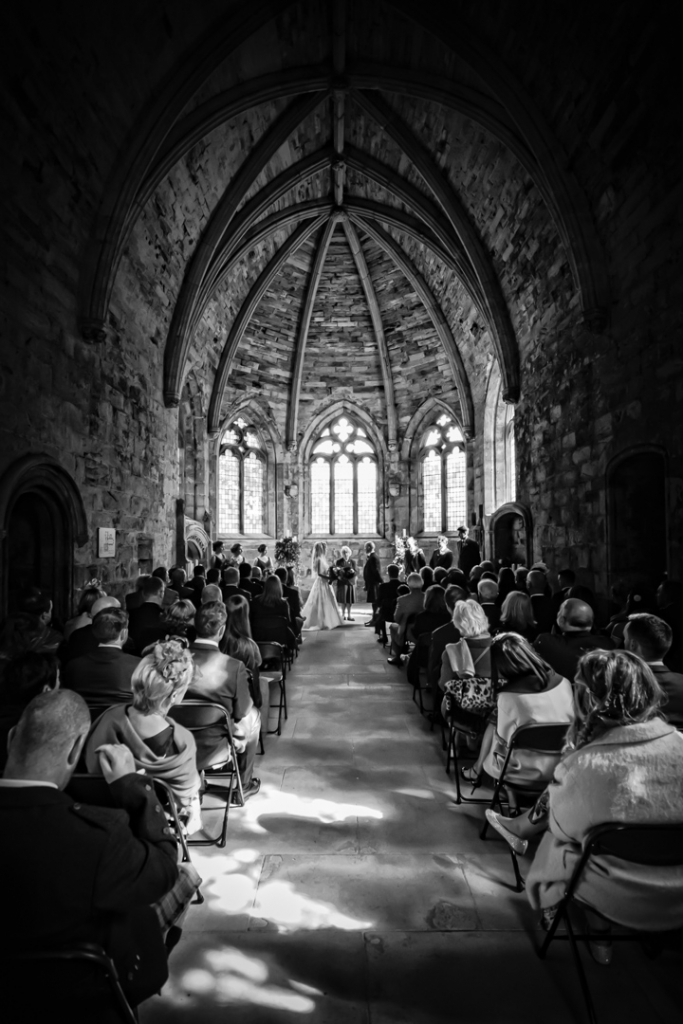 Are you now convinced & ready to book the best Wedding Photography Scotland from Andrew Weild?